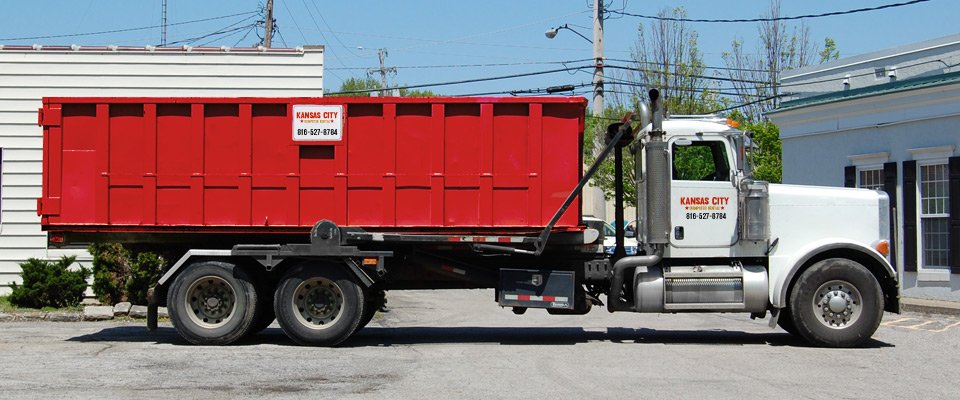 What is local waste removal?  What's the difference between that and taking my trash cans out once a week? Those are great questions. Kansas City Dumpster Rental is the company you call when you are going to have more than just your average weeks-worth of refuse. For example, if you are working on a major home renovation project or your yard needs to be taken back from the brink of chaos. That's where we come in and help. You give us a call, tell us a little about the project, and we'll make sure you get a waste container that works specifically for the project that you have ahead of you.
We can even handle slightly smaller projects, like if you want to clean out your attic or take your garage back in the name of motor vehicles everywhere. Big or small, if you are going to have a lot of debris, a roll-off rental is going to be perfect for your needs. We've got our dumpsters priced competitively and at wholesale pricing. This means that you are not going to be over-paying for the same open-top container you can get from the other guys. We have a flat-rate price that you will pay which includes everything from the dumpster to the delivery to the removal to the disposal. You never have to worry about hidden fees or teaser rates that go up once we have secured your business. We're not out to nickel and dime you for one-time business like those other guys.
How long can I keep a waste container?  Funny you should ask, I was just going to mention that. Each dumpster that you receive from us is going to come with a two week rental period attached to it. This begins from the time that the dumpster is delivered onsite and not when you place the order initially. You are going to have a full two weeks with every dumpster that you rent from us. All you have to do is get in touch with us and you are on your way to a dumpster rental.
Our company has been built from the ground up for the customer. Everything we do is catered to your needs and we have streamlined the experience so that every customer can get in and get out without any hassle. That's our mission. A hassle-free experience is what you are going to get from Kansas City Dumpster Rental every time you rent from us. We've got a local experience so you are never getting that dumpster rental from way out of town. We're right in the city and have a wide service area. Or even if you're out in the suburbs, we've got you covered. Don't worry about a thing when you choose us for your waste container rental.
Get ready to experience something different when you rent from Kansas City Dumpster Rental. We have trained all of our customer service representatives from the ground up to know the ins and outs of the industry. There is no project that is too big or too complicated for us to handle. Rent confidently and know that you are being helped by the best company in the business. That's not just us blowing smoke either, we're confident you will believe that after the very first phone call. We treat you like a close friend and we make sure that all of your needs are being met. Ask us anything. We can answer all of your questions and alleviate any of your concerns along the way as well. We're here to put the power back in the hands of the consumer.